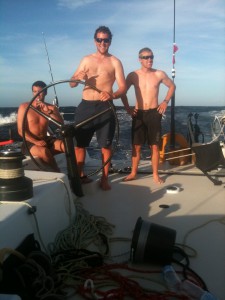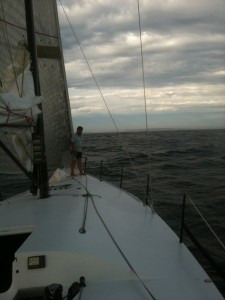 Hi all,
I have just heard from George with a quick update:
Position 28 32 153 51 (hmm I wonder where that is!!) Anyway he said off Tweed River/Heads. All is going well on the board and they are hoping to be in by Thursday morning. They have just tucked down for the night getting the main off and running only with the storm jib (just like Don taught him he said) and just trickling along with the motor running. I am picking the breeze/sea is up quite a bit but all is good, they were just keeping the lids on the pots and getting dinner ready.
He did mention they have been out of beer for 3 days and did not replenish with bundaberg rum so I can only say thank goodness for that.
Talk soon
Jackie