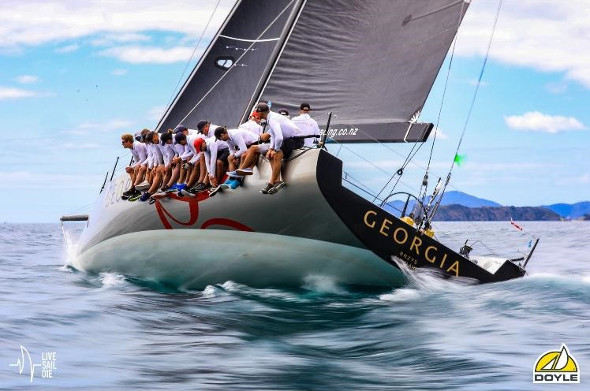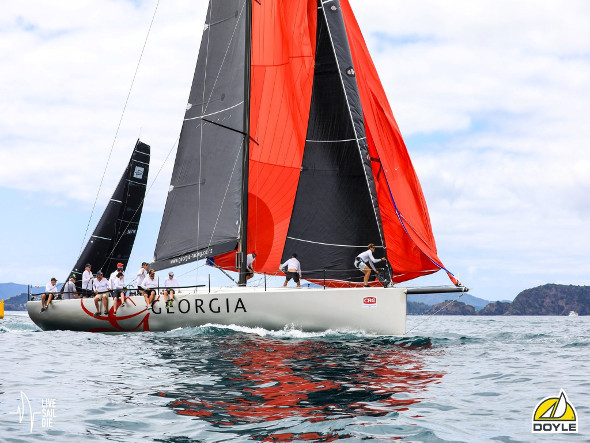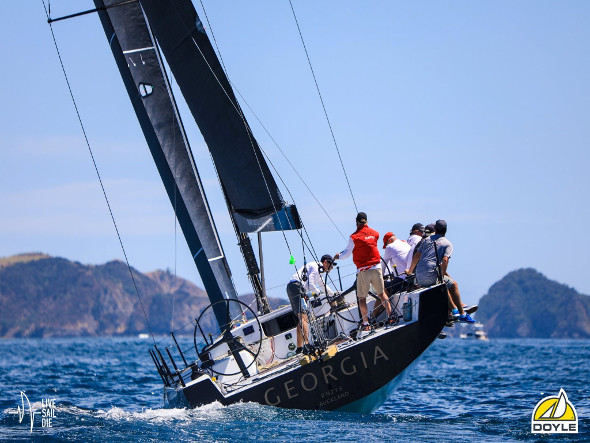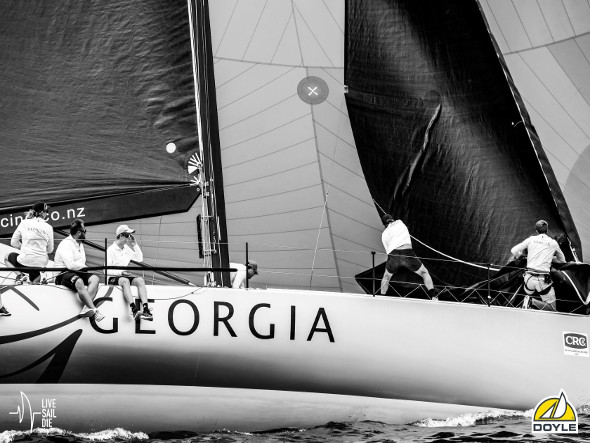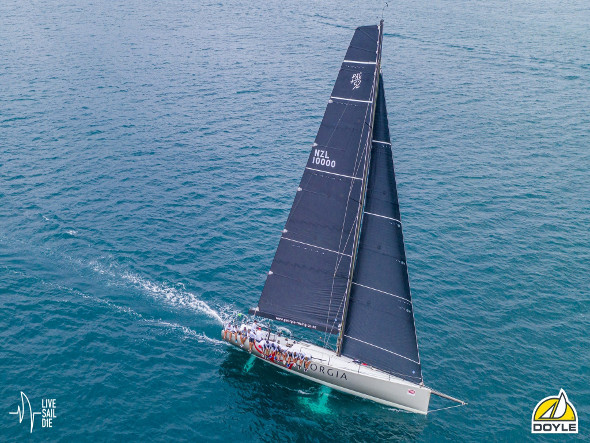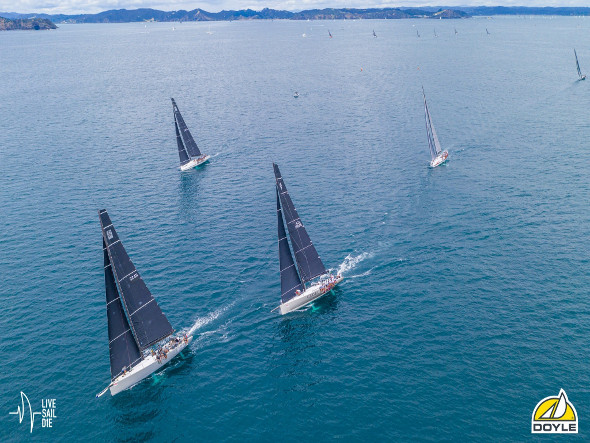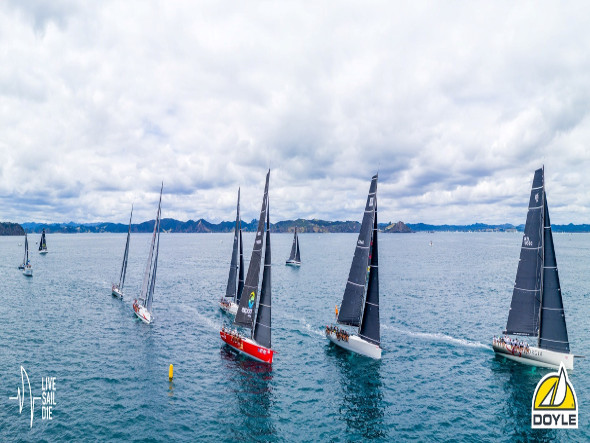 All photos courtesy of "Live Sail Die"
While a year ago in 2019 at Bay Race Week we won General Handicap (described by my good friend Bruno Finzi, Chairman of ORC as "the prize they give to someone famous who hasn't won a prize"), we were comprehensively beaten on line and in PHRF by MAYHEM.
In my competitive running days (a long time ago), I always found that the positive aspect of defeat was that it stimulated you to examine why you'd lost, to work out what improvements were needed and then to set about achieving them.
A couple of months later, in the Jack Tar Regatta in Auckland in March, we did in fact avenge our defeat by MAYHEM but the conditions were very light and there was still that lingering doubt that Bay Week 2020 might see a repeat of 2019. We therefore did not rest on our Jack Tar laurels but took advice from our guest rock star sailors – Brad Butterworth, Stu Bannatyne, Don Cowie and Daniel Fong – as to how we could make the boat go faster and how we could sail it better. Some of that involved the usual burden of the race yacht owner – spending more money (sails, hardware, design modifications) – but some of it was improving crew work and, in my case, steering the boat better.
We were conscious too that Harry Dodson (one of the best owner-drivers in the world) would be continuing to look at improving MAYHEM's already fast boat speed and that other 52 owners such as Rob Bassett (WIRED) would be doing the same.
As it turned out, both GEORGIA and MAYHEM at Bay Week this month took a big step forward over the other boats and were clearly out in front in terms of boat speed. MAYHEM took line honours (and the despised General Handicap) but GEORGIA won PHRF and became National Division A PHRF Champion (for the third time).
There was unfortunately a degree of controversy about the result. Initially, PHRF was awarded to MAYHEM with GEORGIA second. However, an analysis done by a member of one of the Division B boats showed that the wrong PHRF ratings for both Divisions A and B had been used by the Club in calculating corrected times. Though embarrassed, the Club is to be commended for adjusting the results once this had been demonstrated and apologising to all affected in both Divisions.
The racing on the water between MAYHEM and GEORGIA was at all times extremely close and exciting. The race upwind to the first top mark proved in every case to be a drag race, with MAYHEM frustratingly (for us) inching ahead and breaking the overlap shortly before reaching the mark, usually as the breeze strengthened which their carbon rigging advantaged them. That of course gave it the ability to control the race thereafter by covering every tack and every gybe, which they did superbly. Nevertheless, we remained close and there were usually only seconds in it on line.
So is carbon rigging our next boat modification? Hmm…. Not cheap.
Our crew work was excellent. It would be invidious to single anyone out as it was a genuine team effort.
A feature of this regatta is the great social time that we have. We have stayed for some years now at the Kingsgate Hotel in Paihia (and have already re-booked for 2021). They have looked after us extremely well and we have enjoyed retiring as a team, with families, to the pool area for a quiet ale or two at the end of each day's racing. That friendship and camaraderie is undoubtedly one of the things that makes GEORGIA RACING so special.
Jim Farmer
Crew members:
Logan Andresen
Stu Bannatyne
Brad Butterworth
Andrew Cooke
Don Cowie
Trent Cunningham
Jim Farmer
Daniel Fong
George Hendy
Jackie Hendy
Denis Kendall
Keryn McMasters
Stefano Nava
Chris Skinner
Carlos Vergara